First of all, search the data you seek (no registration required)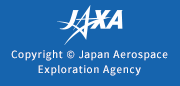 GPM standard products will not be available temporarily (September 22 - September 24)
September 18 2020 Published in
Due to system maintenance, we will stop distributing new GPM standard products (DPR, GMI, COMB) from 10:00 UTC on September 22.
The distribution is expected to resume on September 24, 2020 (The time is undecided).

As a side note, GPM Near-Real-Time products will continue to be distributed during maintenance.

We sincerely apologize for any inconvenience this may cause.

---
---