First of all, search the data you seek (no registration required)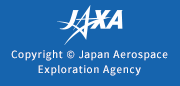 Notice of G-Portal Maintenance (Feb. 3, 2021)
February 1 2021 Published in
The G-Portal will be under maintenance during the following time.
 Date and Time : 06:00-06:30, Wednesday, February 3, 2021(UTC)
The following services will not be available during this time.
Access to the G-Portal website
Product download via FTP
Product download via SFTP
We apologize for any inconvenience this may cause.
---
---