First of all, search the data you seek (no registration required)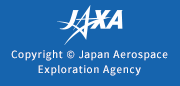 (Resumed)Registration of New Products Temporarily Suspended due to G-Portal Maintenance
May 25 2021 Published in
G-Portal Maintenance was completed on May 25, 2021 at 07:00 (UTC).
We are sorry for any inconvenience caused.
< May 18th,2021 Published >
The G-Portal will be under maintenance during the following time.
  Tuesday, May 25, 2021 05:00-07:00(UTC)
Due to the maintenance, the following new product registration will be temporarily suspended.
Registration will be resumed after the maintenance.
We apologize for any inconvenience this may cause.
---
---