First of all, search the data you seek (no registration required)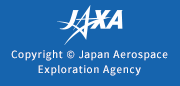 GCOM-W1/AMSR2 Version 2.2 products of TPW and CLW Released Now !
June 16 2021 Published in
JAXA has started to provide version 2.2 products of Total precipitable water (TPW) and Cloud liquid water (CLW) of GCOM-W1/AMSR2 on Jun 16th, 2021.
Please refer to
here
for the details of algorithm improvements.
---
---