First of all, search the data you seek (no registration required)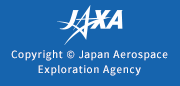 (Completed) Maintenance Information (Mar. 10, 2022)
March 10 2022 Published in
System maintenance was completed at 02:30(UTC) on Mar. 10, 2022.
However, FTP/SFTP service was down at 01:16 - 01:24(UTC).
We apologize for any inconvenience this may cause to users of FTP/SFTP service.

The restoration work for GCOM-W products is still ongoing.

<March 7, 2022 Published>
Due to system maintenance, we will stop G-Portal Web service and new data provisioning during the following period.

<Date and Time>
 Thursday, March 10th, 2022 01:00-03:00 (UTC)

We completed the restoration work for GCOM-C products at 18:10(UTC) on Mar. 4, 2022, however, for GCOM-W is still ongoing.

We apologize for the inconvenience.

---
---