First of all, search the data you seek (no registration required)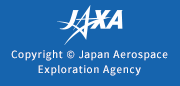 DPR data missing information due to GPM observation suspension
March 25 2022 Published in
Product information / operation
has been updated about missing DPR data information due to the suspension of GPM observation.
< March 25, 2022 Published >
GPM satellite DPR/GMI observations have resumed, and the resumption times for DPR and GMI are shown below.
DPR : Approximately 10:54, 2022/03/24 (UTC)
GMI : Approximately 14:54, 2022/03/24 (UTC)
We sincerely apologize for any inconvenience this may cause.
< March 24, 2022 Published >
Due to an anomaly in the orbit control of the GPM satellite at 13:31 (UTC) on 03/23/2022, observations are currently suspended. Observation will be resumed as soon as the recovery is complete.
---
---