First of all, search the data you seek (no registration required)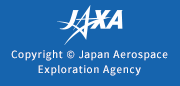 (Follow-up information) The delayed provision of GCOM-W products
April 6 2022 Published in
We apologize for the inconvenience caused by the delay in providing GCOM-W products.
As of April 5th, data recovery up to March 28th has been completed.
We plan to provide data with a delay of approximately one week from now on.

We are still working for resolving delays.
We ask for your patience until the delay is resolved.

We apologize for any inconvenience.

---
---