First of all, search the data you seek (no registration required)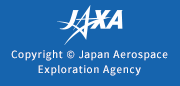 GCOM-W1/AMSR2 Version 4.410.410 products of SST Released Now !
July 28 2022 Published in
JAXA has started to provide version 4.410.410 products of sea surface temperature (SST) of GCOM-W1/AMSR2 on Jul. 27th, 2022.
Please refer to the Release Note of the Product information/operation for the details of algorithm improvements.

The Precipitation (PRC) Ver.3, which was scheduled to be provided on the same day, has been postponed. We will notify you when PRC Ver.3 is provided.

We apologize for any inconvenience.

---
---