First of all, search the data you seek (no registration required)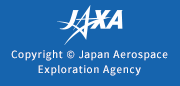 (Resumed) Notice of the system failure of G-Portal (Sep. 26, 2022)
September 30 2022 Published in
There has been a delay in the products provision since Sep. 26, 2022, but it was resolved on 01:00(UTC) Sep. 29, 2022.

We apologize for any inconvenience this may cause to users.


<September 26th, 2022 Published>
Web service of G-Portal had stopped from 04:40 to 07:55(UTC) on Sep. 26, 2022 due to a system failure.
FTP/SFTP service was available during the time of the failure, but the provision of data which observed after the time of the system failure is still delayed.

We will post a notice on the G-Portal web site when the recovery is complete.


---
---