First of all, search the data you seek (no registration required)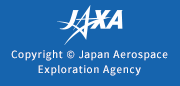 GCOM-W1/AMSR2 Version 3 products of PRC is now available.
November 8 2022 Published in
JAXA has started to provide reprocessed products of GCOM-W1/AMSR2 Precipitation (PRC) Ver.3 since Nov. 7th, 2022, in order from the latest observation period before Oct. 25th, 2022 to the oldest.
Please refer to the release status shown in the Product information/operation web page.

---
---