First of all, search the data you seek (no registration required)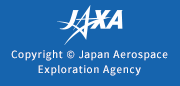 Notice of error to order "ALOS Series Open & Free Data".
September 21 2023 Published in
This is a notice to users who received an email "Notification of product offer failure" around 22:50 to 23:20 on September 20, 2023 (UTC) indicating that their order for "ALOS series Open and Free Data" resulted in an error.

Due to system issues, we have temporarily suspended processing orders, but we are currently processing them again in order.
Once the process is complete, you will receive a "Notification of product provision completion" email, so please wait for it.
Therefore, there is no need to reorder.

We apologize for the inconvenience.

---
---