First of all, search the data you seek (no registration required)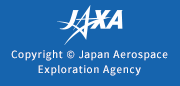 TRMM Products are Released Now!
October 3 2017 Published in
TRMM Products are updated and released as product version 5 and algorithm version 8.


You can search and download products by menu "Physical quantities" or menu "Spacecraft". If you do not need to search, you can see how to download via FTP etc by menu "Direct download".
*After user registration, you can download the data. User registration is
here
.
In this version-up, TRMM Ver.5 products are consistent with GPM Ver.5 products in their algorithm, product format and file naming convention.
Please refer to the release note in
EORC/TRMM website
for detail of algorithm improvements. And the file format specification and file name convention are available from
here.
If you want to use GPM products and TRMM previous version products, please access
here
.
---
---