First of all, search the data you seek (no registration required)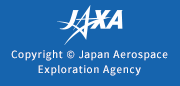 TRMM Products are Released Now!
July 30 2018 Published in
You can download 17-yr reprocessing product from Dec.1997 to Apr.2015 sequentially.


Released products :
TRMM/PR  Level 2, Level 3

TRMM/SLH Level 2, Level 3


Please refer to the link in
EORC/TRMM website
for detail of algorithm improvements, the file format specification and file name convention.
---
---