First of all, search the data you seek (no registration required)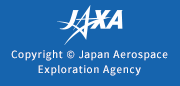 (Partial Resumed) Announcement of system trouble
January 30 2019 Published in
The distribution of some products to G-Portal was delayed during the period below due to the system trouble. Then, it was resumed except for some GCOM-C/SGLI products.

2019/1/27 2:30(UTC) - 2019/1/28 0:50(UTC)

The observation date of unavailable GCOM-C/SGLI products are listed below:

[Observation date]
-26th Nov. 2018
-11th, 12th, 13th, 18th, 19th, 20th, 21st Dec. 2018
-25th, 26th, 27th, 28th Jan. 2019

-Some reprocessing products from Jan. 2018 to Mar. 2018

We will report to you as soon as we resume distributing them.

We are sorry for any inconvenience caused.

---
---