First of all, search the data you seek (no registration required)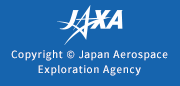 Preparation status of GCOM-C/SGLI data provision
December 7 2018 Publish in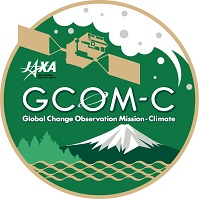 GCOM-C/SGLI

-
Preparation status of GCOM-C/SGLI data provision
Product information/operation
and
Tools/documents
pages are now updated. So please follow the pages.
GCOM-C/SGLI Status
SHIKISAI (GCOM-C: Global Change Observation Mission-Climate) was successfully launched on December 23, 2017 from Tanegashima Space Center. Initial function verification of the satellite and Second Generation Global Imager (SGLI) has been completed by March 2018. JAXA is currently conducting calibration and validation of SGLI products.
SGLI products will be provided from G-Portal website in December 2018.
SGLI Sample Products
SGLI sample products for data format check are available at the following website. Please note that the precision of their physical quantity is under evaluation because calibration and validation process of these sample products hasn't been finished.

https://suzaku.eorc.jaxa.jp/GCOM_C/data/product_std.html

It is possible to provide additional sample products to a user, if the user submits a report on product utilization outcomes to JAXA. Please contact the address at the bottom of this page.

SGLI Near-real-time Products
After the GCOM-C products release, SGLI Near-real-time products(※) are available in addition to the standard products which can get from G-Portal. In a case where a user requires a Near-real-time Product from G-Portal for research purpose, the user shall submit Application for "Special User" Registration, so please contact the address at the bottom of this page. Please also check the GCOM-C Data Provision Policy.
※ Level 2 Products created by processing SGLI observation data, covering Japan and all around the globe, provided on a near-real-time basis.
Related Documents and Guidance
Please refer to the following documents.
-
GCOM-C Data Provision Policy
: The document defines the terms and conditions to users related to data obtained by GCOM-C. It contains the Application for "Special User" Registration.
- GCOM-C "SHIKISAI" Data Users Handbook : Here describes the information and the utilization of GCOM-C/SGLI products.

The following documents will be posted.
- SGLI Level 1 Product Format Specification : Here describes GCOM-C/SGLI L1 product format specification.
- SGLI Higher Level Product Format Specification:Here describes GCOMC/SGLI higher level product format specification.
Contact
Japan Aerospace Exploration Agency G-Portal support desk
E-mail: z-gportal-support[*]ml.jaxa.jp
(Note) Please change [*] to @.
---
---