First of all, search the data you seek (no registration required)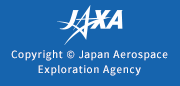 (Maintenance completed)GPM and GSMaP products will not be available temporarily(August 26)
August 27 2021 Published in
System maintenance was completed on August 26, 2021 at 07:45 (UTC).

We are sorry for any inconvenience caused.


< August 20th, 2021 Published >
Due to system maintenance, we will stop distributing GPM and GSMaP new products for about 3 hours from 04:15 UTC on August 26.

We sincerely apologize for any inconvenience this may cause.

---
---