First of all, search the data you seek (no registration required)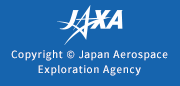 (Maintenance completed) GPM Near-Real-Time products delivery will be delayed. (August 24)
August 25 2021 Published in
System maintenance was completed on August 25, 2021 at 01:00 (UTC).

We are sorry for any inconvenience caused.


< August 20th, 2021 Published >
Due to system maintenance, there may be a temporary delay in providing GPM Near-Real-Time products from 22:00 (UTC) on August 24, 2021.
The system maintenance is scheduled to end at 04:00 (UTC) on August 25, 2021. As a backup date, the same time slot on August 25, 2021 has been set.
GPM standard products will be provided as usual.

We sincerely apologize for any inconvenience this may cause.

---
---