First of all, search the data you seek (no registration required)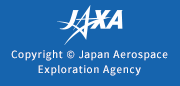 SGLI Map projection & GeoTIFF conversion Tool(Ver.1.0) is now available
July 26 2021 Published in
SGLI Map projection & GeoTIFF conversion Tool(Ver.1.0), which supports SHIKISAI(GCOM-C) products, is now available.
The Shikisai (SGLI) HDF5 product downloaded from G-Portal is converted to a map-projected image by command line operation and output to a GeoTIFF file.
Map projection supports equal-latitude/longitude or polar stereographic projection. This tool supports Windows 10 or Linux.
1. Please download the tool from the web page of G-Portal below.
 Top > Tools/documents > GCOM-C
  [
https://gportal.jaxa.jp/gpr/information/tool?lang=en#GCOM-C
]
---
---