First of all, search the data you seek (no registration required)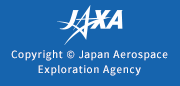 GPM Products Version 06A Released Now !
October 4 2018 Published in
JAXA and NASA will start to provide a new version (Version 06A) of Global Precipitation Measurement (GPM) standard products from Oct. 4th.
The following GPM products will start updating, and the data from March 2014 will be reprocessed.


Released products:
GPM satellite/DPR L2, L3 (GPM V06A)
GPM satellite/SLH L2, L3 (GPM V06A)


The following GPM products are updated to product version from 05B to 05C.
GPM satellite/DPR L1B

The version 6A of the GPM satellite/DPR-GMI(Comb) L2, L3 and GPM satellite/ Convective Stratiform Heating (CSH) products are currently under construction. On completion of preparing, we will start the processing and delivery of these products with version 6A after the observation on October 1.


Please refer to the link in
EORC/GPM website
for detail of algorithm improvements, the file format specification and file name convention.
---
---