First of all, search the data you seek (no registration required)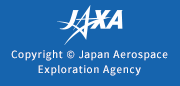 All GCOM-C / SGLI products have become available via G-Portal web search.
December 21 2018 Published in
JAXA has finished the registration of all GCOM-C/SGLI products to G-Portal, so that all products are available via G-Portal web search from 13:00(UTC) on December 20th.
--- Previous announcement ---
JAXA released the GCOM-C/SGLI products on December 20th, 2018.
Currently, some products are not available via G-Portal web search, because the registration to G-Portal for these products has been delayed.
Here
is the list of the names and the observation date of the products which are to be registered.
If you need to download these products, please access to FTP and SFTP service, on which all products are fully arranged.
---
---