First of all, search the data you seek (no registration required)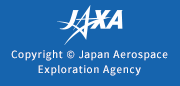 GCOM-C/SGLI Products Released Now !
December 25 2018 Published in
JAXA released the GCOM-C/SGLI products on December 20th, 2018. The products cover the terrestrial, atmosphere, ocean and cryosphere and so on.


SHIKISAI (GCOM-C: Global Change Observation Mission-Climate) was successfully launched on December 23, 2017 from Tanegashima Space Center. Initial function verification and initial calibration and validation of the satellite and Second-generation Global Imager (SGLI) have been completed and GCOM-C/SGLI products were released.


JAXA started the observation with SGLI in January 2018 and continues its nominal observation operation.

JAXA plans to reprocess the past GCOM-C/SGLI products and provide products for the entire observation period by the end of June 2019. To check the reprocess plan, please refer to here.

First Edition : Dec.20, 2018
Second Edition : Dec.25, 2018
---
---