First of all, search the data you seek (no registration required)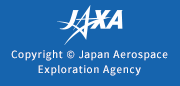 (Resumed) Some of GCOM-C/SGLI products are unavailable now.
December 25 2018 Published in
The distribution of some of GCOM-C/SGLI products of the following observation dates has been successfully resumed.


<Date>
November 26th, 2018
December 3rd, 11th, 12th, 13th, 18th, 19th, 20th, 21st, 22nd, 2018


We apologize for the inconvenience this may cause.
---
---