First of all, search the data you seek (no registration required)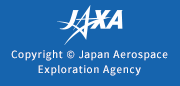 (Updated) The delayed provision of AMSR2 product (March 18, 2019)
March 20 2019 Published in
[Mar. 20 2019 Published]
Realtime processing and provision resumed at 9:00 (UT) on March 19, 2019.
We will provide the standard products that are currently not available by the end of March.
We are sorry for the inconvenience.

[Mar. 19 2019 Published]
There has been a delay in the provision of AMSR2 products from 12:00 (UT) on March 18, 2019.
We are still working for recovery of service, and we will contact you when the service resumes.

---
---