First of all, search the data you seek (no registration required)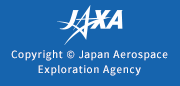 (Resumed) Temporary suspension of GCOM-W / AMSR2 product
April 4 2019 Published in
The distribution of the products suspened on November 15, 2018 has been successfully resumed.
For the details of data loss, please refer to the "Satellite and Sensor Operational Information" on this page.
We're sorry for the inconvenience.
[Nov.19, 2018 Published]
Since some of the products processed on November 15, 2018 were incomplete, we have temporarily stopped publishing the product.
Details are as
listed
.
---
---