First of all, search the data you seek (no registration required)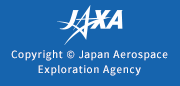 Some of GCOM-C/SGLI products are unavailable now.
April 23 2019 Published in
As of April 23rd,2019, some products are unavailable due to a failure of the product processing system.

Applicable period:From April 20th to April 22nd, 2019

We apologize for the inconvenience this may cause.
We are currently carrying out restoration work. Please wait for a while.

---
---