First of all, search the data you seek (no registration required)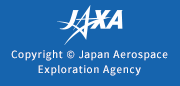 Temporary suspension of GCOM-C/SGLI reprocessing
September 12 2019 Published in
As of Sep. 11st, 2019, JAXA has suspended the registration of GCOM-C/SGLI reprocessed products to G-Portal temporarily.
The registration will be resumed within a couple of weeks.

The reprocessed products that are already published are available as they have been.

We apologize for the inconvenience this may cause.
Please wait for a while until registration resumes.

---
---