First of all, search the data you seek (no registration required)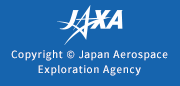 Processing failure for GCOM-C products
October 2 2019 Published in
Product processing request for GCOM-C products may fail, and status does not change from the "processing".
The process fails without e-mail notification from G-Portal. The production status is displayed as "Processing" or "Preparation error" on the G-Portal web page.
The cause is under investigation. Until the system is fixed, please download the HDF5 file, and execute format conversion, scene shift, and clipping with
SGLI User Tool
.
We are sorry for the inconvenience.
---
---