First of all, search the data you seek (no registration required)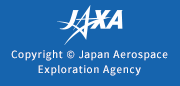 (Resumed) Temporary ceasing of NOAA-19 MHS L1C products
October 2 2019 Published in
The distribution of NOAA-19 MHS L1C Products has been successfully resumed.
Thank you for your cooperation.

< Sep.25, 2019 Published >
Due to a failure of the NOAA-19 MHS Channel 2 (157GHz), NOAA-19 MHS L1C products are not available temporarily.

We will inform you when we have any information. We are sorry for your inconvenience.

---
---