First of all, search the data you seek (no registration required)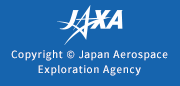 Termination of GPM Constellation Satellites Product Provision
February 14 2020 Published in
We will terminate the provision of the following products from GPM Constellation Satellites on April 30, 2020.
L1C standard products and L1C near real-time products from satellites (sensors) below:
DMSP F16 SSMIS
DMSP F17 SSMIS
DMSP F18 SSMIS
DMSP F19 SSMIS
Megha-Tropiques SAPHIR
METOP-A MHS
METOP-B MHS
NOAA-18 MHS
NOAA-19 MHS
NPP ATMS
GCOM-W AMSR2
However, we will continue the provision of TRMM TMI products.
Such products have been provided at G-Portal, but there are very few users in comparison to other products. Under the circumstances, the termination was determined.
Please note that GPM Constellation Satellites Products are available at NASA Precipitation Processing System (PPS).
https://pps.gsfc.nasa.gov/register.html
We kindly ask for your understanding.
---
---