First of all, search the data you seek (no registration required)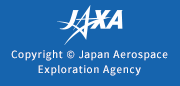 (Resumed) AMSR2 product of Jul/2012 temporarily suspended
March 17 2020 Published in
We resumed the publication of GCOM-W/AMSR2 products that was temporarily suspended.
Please refer to the
Product information/operation
page for details.
<Sep.24,2019 Published>
The revision history of GCOM-W/AMSR2 products is newly available in Product information/operation page. And it will be updated when products are reprocessed due to satellite/sensor problems or data processing faults.



The publication of some L2 and L3 products of Jul/2012 is temporarily suspended because positional deviation is detected in these products. The reprocess of the products is being conducted, and we will notify when the reprocess is completed. The products are listed in the revision history mentioned above as "Detailed list of products temporarily unavailable".

---
---