First of all, search the data you seek (no registration required)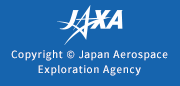 SLATS/SHIROP Products Released Now!
March 19 2020 Published in
JAXA released the SLATS/SHIROP products on March 19, 2020. The satellite images taken by the Small and High Resolution Optical Sensor (SHIROP) onboard SLATS at orbital attitude about 485 ~ 160 km are now published.
SLATS, a satellite mission aiming to demonstrate the technology for a long-time satellite operation in an orbital altitude lower than 300 km (the very low earth orbit), was launched on December, 23, 2017. In April 2019, it started the operation to keep a certain orbit using an ion engine, and then it had successfully demonstrated the 6-stage operations at the altitude range of 271.1 to 181.1 km. At the same time, the high-resolution satellite images were taken by SHIROP, and those qualities have been proved. The all planned missions were fully achieved, and SLATS completed its operation in October 1st, 2019.
https://global.jaxa.jp/press/2019/10/20191002a.html
The products published this time are all the standard processed panchromatic images.
Note that the position accuracy is not guaranteed since SLATS is categorized as a technological test mission.
Please see details below:
https://global.jaxa.jp/projects/sat/slats/
---
---