First of all, search the data you seek (no registration required)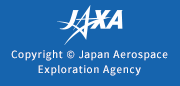 For First-time Users
Users can search products and download contents which support their use.


Find the target product
from physical quantity

Find products of interest
from satellites and sensors

Support for use of
downloaded products
You can use downloaded data with GIS software and program. Please refer to the document related to each product and tools for using the data.
For Product Information / Operation, click
here
---