First of all, search the data you seek (no registration required)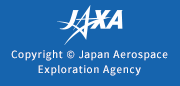 (Resumed) Any GCOM-C/SGLI Products Temporarily Unavailable
April 25 2019 Published in
The distribution of GCOM-C/SGLI products suspended from 23 April has been successfully resumed.
We apologize for the inconvenience this may cause.

[April 24 06:00(UTC) Published]
Any GCOM-C/SGLI products are not available from 22:00(UTC) April 23rd due to G-Portal system trouble.
We will report to you once resumes.

We are sorry for any inconvenience caused.

---
---