First of all, search the data you seek (no registration required)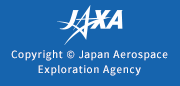 Obtaining the Rainfall Present State in Ogasawara Village
April 26 2018 Publish in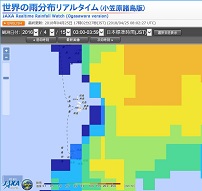 GPM

GSMap
For the "Rainfall in Ogasawara viewing from Space", a link to the real time Global Satellite Mapping of Precipitation (GSMaP_NOW Ogasawara Islands Version) has been added to the web site of the Ogasawara Village Office.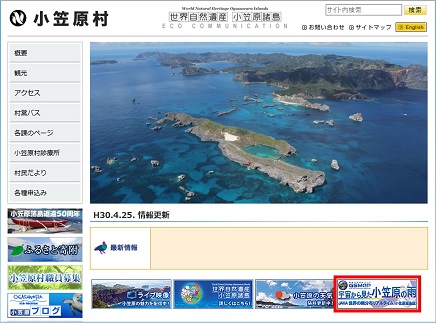 The Ogasawara Islands are out of range of the ground precipitation radar of the Japan Meteorological Agency and Chichijima and Hahajima have only one ground rain gauge each. Therefore, it was difficult to grasp the horizontal distribution of rainfall with only ground observations. However, accessing this site, the real time rainfall around the Ogasawara Islands can be obtained, which can be useful when typhoons approach from the sea.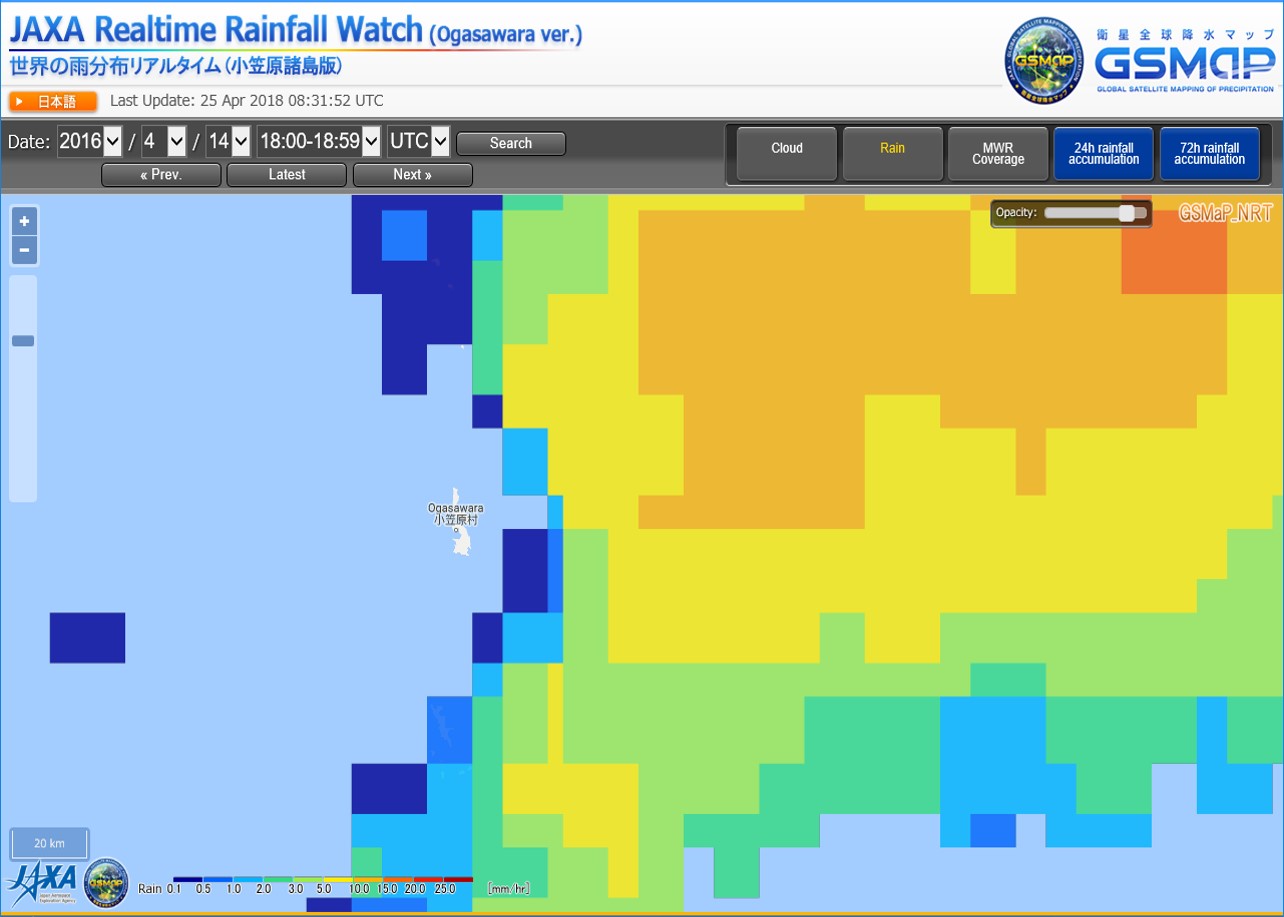 http://sharaku.eorc.jaxa.jp/GSMaP_NOW/ogasawara.htm
If you are interested in GSMaP data, please register from following URL.
And if you have any questions, please contact

.
http://sharaku.eorc.jaxa.jp/GSMaP/registration.html
On the other hand, G-Portal provides "Global Satellite Mapping of Precipitation"(GSMaP) using multi-satellite data.
GSMaP are now available in hourly global rainfall map(HDF and CSV format) and monthly one(HDF format).
---
---